TRAVERSE CITY WEDDING AND EVENT VENUE
Experience BlueBridge
A memorable place to truly connect. Our beautiful 10-acre property represents some of what makes Northern Michigan one of the most incredible places in the world. The strong outdoor ambiance will bring relaxation and a great sense of beauty to your day. Aside from the amazing atmosphere and outdoor elements, we strive to do more than serve you on your event day. We hope that the event is just the beginning of an ongoing friendship with you. 
Looking beyond the beauty within our Traverse City property, we also offer several services right on site. Services we offer include: DJ services, lighting and sound, table and chairs, setup and tear down, floral and décor services, and beverage services (both alcoholic and non-alcoholic). Another level of care and service we provide to make your planning and day more relaxing and stress-free. We're more than just a venue, we want to welcome you into our family.
Our Story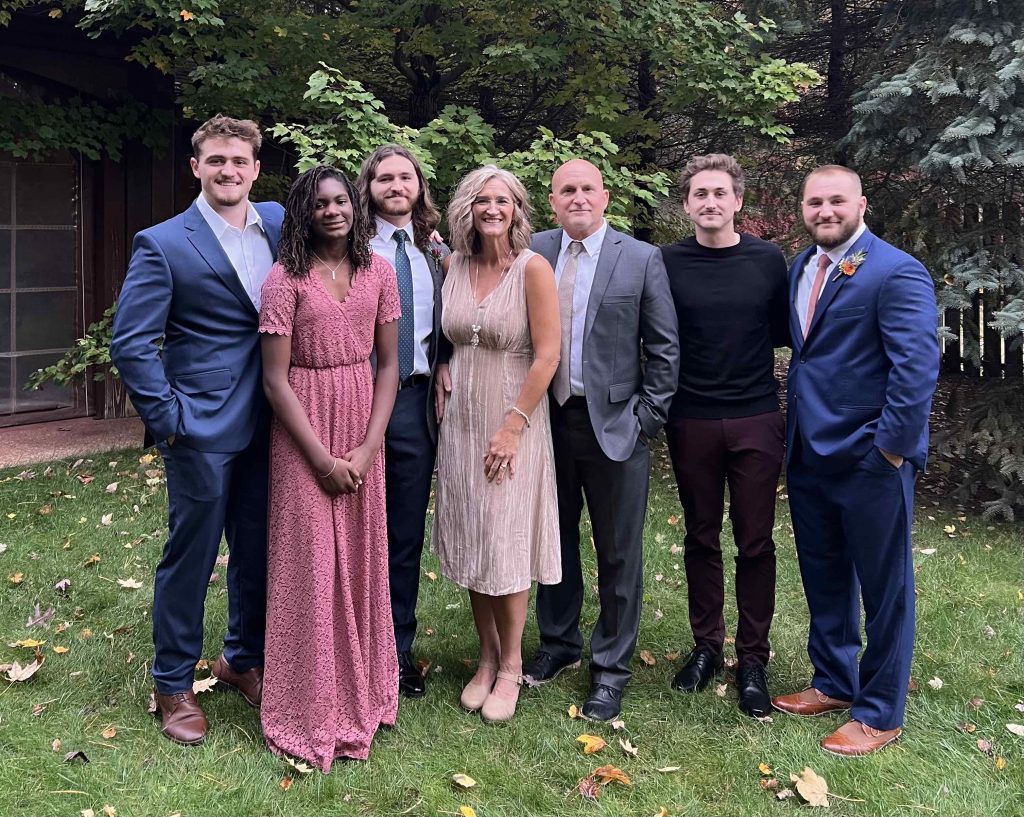 The BlueBridge Family:
We are Chris and Stephanie McCrumb and November 2023 marks 28 years of marriage! We have five children between the ages of 12 and 26 and each one is involved in this family business. Our oldest son, Maxwell, is our Event & Beverage Manager. Sam, son #2 is our Facility Manager. Third in the lineup, is Benjamin who helps out part-time and serves as a bartender. Kyle, son #4, helps maintain the grounds part-time. And last, but certainly not least is Christie, who does pretty much whatever she wants being the youngest and only girl!
Our WHY Behind What We Do:
Marriage is an incredible and beautiful thing, but it isn't always easy. There are more ups and downs in this relationship than any other. Our heart and our goal is to help you make your day incredibly special. We want you to enjoy and experience all the special moments of your big day, without worrying about any of the details! Especially since this is the first day of what we trust will be a long and happy marriage.
As a couple, we have both been involved in hundreds of weddings over the years. Our services and titles have varied from, serving as officiant, wedding coordinator, host, venue owner, floral designer and decorator. We would be truly honored to partner with you whether it's for a wedding or any other special event.
What BlueBridge Means to Us:
The name BlueBridge was initially inspired by the two small bridges on the property. But the bigger meaning has to do with the fact that we want BlueBridge to be a place of connection just like a bridge connects one place to another. Weddings and other events are all ways we can connect. The word "Blue" in our name symbolizes loyalty, calm, peace, and trust. Most importantly, these are all meaningful elements that drive us to create a space that shares memorable connections and experiences at BlueBridge. 
Environment

Temperature controlled environments (AC and Heat) and convenient, stress free weather plans at all venues for the unpredictable Michigan weather.

Parking

Free, convenient, parking for all sites including handicap parking spaces.

Accessibility

Easy accessibility for elderly and/or disabled guests including ADA bathrooms and easy wheelchair access to all sites.

Scenery

Numerous locations for beautiful photography include: the bridges, a wedding swing, a large gazebo, BlueBridge park with a small vineyard, and access to Ellis Lake for sunset views over the water.
Convenience

Offer wedding services you'll need right here on-site including: wedding coordinators, DJs, flower and decor services, rehearsal dinner spaces, alcohol and bartenders, and two fantastic preferred food caterers.

Staffing

Each wedding will have a designated team of people to serve you and your guests. This includes a Wedding Coordinator (runs the rehearsal and will be there for your ceremony & reception), Assistant Wedding Coordinator (depending on size of wedding), Day-of-Manager, DJ, and Bartender(s).

Comfort

A beautiful bridal suite large enough for eight to twelve people for the ladies and a Tiny House with a bathroom and changing room for the guys.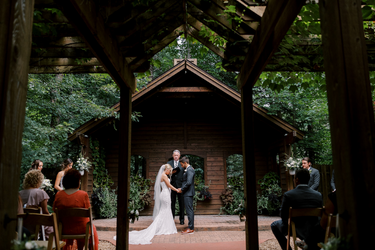 ---
Weddings
---
Our desire at BlueBridge is to partner with you so your day is everything you dreamed it would be while at the same time making it worry free.
---
---
Find Out More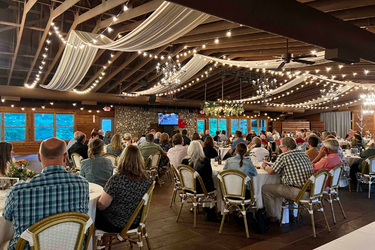 ---
Events
---
BlueBridge is truly the perfect location for your corporate or family event.
---
---
Find out more